1.Application
Intelligent buildings which require line planning and allocation, old buildings which will be refitted.Wide range of the application such as 5 class office
Security Union Plaza ,Futures Trading Building , and the place demand cabling and wiring . And the aging building floor's reform
2.Characteristics
Floor height adjustment range can be 35mm-150mm
Wiring by openning cover board instead of the panel
Interchange cover board and socket without cutting floors
Outlet is located on each cover board, wires can easily come out
3.Description:
Environment friendly and energy saving.
Meet the the excellent height 35mm ,with the intelligentcabling and wiring system ,good for the modern office cabling and wiring plan
Main components: panel, trunk cover plate ,corner cover plate ,corner bottom plate
Optional accessories :Electrical outlet,bottom trunk ,outlet
The adjustment of the floor 35mm—150mm ,the best height is 50mm ,save the space of the room.
Easy for the wiring and cabling ,wires and cables put into the trunk and without cut the panel.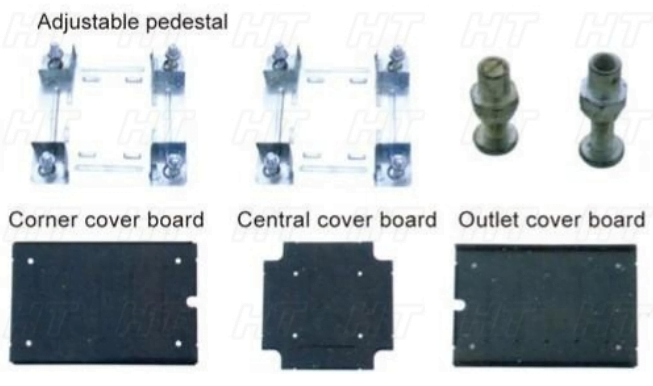 4.Specifications:
1.Full steel,independent four corners support structure
2.Adjustable height for pedestal(35mm~150mm)
3.Especially in the loading.there is more 10~30%loading than uniformity for each floor
5.Structure:
1.panel-Cementitious infill steel welded steel sheel, coner lock hole in four corner ,top tiles could be carpet ,PVC tiles or other tiles as you like
2.pedestal-die casting cross aluminium top,cross rubber gasket on top ,steel structure as base ,height could be 50mm —1000mm
3.sharp top strews lock the panel coner and pedestal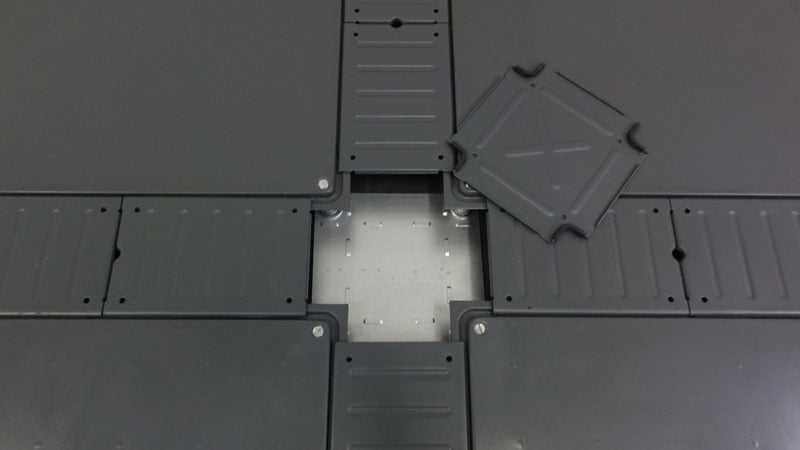 6.Technical paramter
International
Size(mm)
Fire

Performance

Concentrated load
Impact load

(N)

Ultimated load

(N)

Uniform

Load

(N/m2)

Rolling load(N)
LB
N
KG
10 times
100000

times

FS440
500x500x25
A
≥440
≥1960
≥200
≥295
≥5880
≥9272
1958
1566
FS662
500x500x25
A
≥662
≥2950
≥301
≥445
≥8850
≥1250
2946
2356
FS800
500x500x25
A
≥800
≥3350
≥363
≥536
≥11250
≥16100
3560
2670
FS1000
500x500x25
A
≥1000
≥4550
≥450
≥670
≥13350
≥23000
4450
3560
FS1250
500x500x25
A
≥1250
≥5560
≥567
≥780
≥16680
≥33000
5560
4450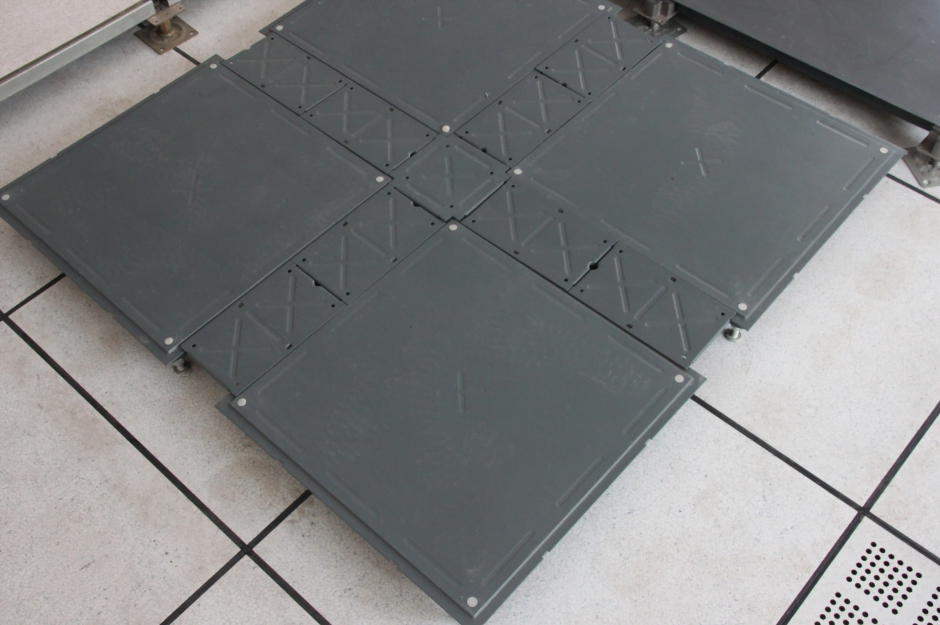 Other accessories specifications:
Cover plate(Edge): 205×135×8mm
Bottom Plate(Center):190×190×8mm
Bottom Plate(Middle):200×200mm
Standard Pedestal SPEC:
12 adjustment +20mm  adjustment -10mm
Reticulated Cable Trench is main feature of Camass Crete,The grid pattern cable trench system provides systematic, easy routing and extension of cables. The trench caps to cover the cable trenches shall be installed before or after routing of cables. As all UniPanels are self-standing, lifting or replacing of trench caps are safe, convenient and without resorting to special tools.