1.Aluminum Perforated Panel Description:
1.  The best base material of the raised floor , 100% recycled
2.  Full aluminium ,die casing ,top with HPL / PVC,excellent antistatic
3.  light and high loading capacity High dimensional precision
4.  Adjustable height for pedestal , assembly agility, large wire, good exchangeability.
5.  convenient removing,long performance life.
6.  Air-flow panel suitable 15%–55%ventilation
1.Existing solid panels can be refitted to perforated panels by applying 2.Ventilation openings with standard drilling equipment
3.Manufactured with the highest precision
4.Class A1 building material (Non-combustible)
5.Precisely drilled holes with chamfered edges
6.New original design with high dimension accuracy.
7.Light weight, high density and good loading capacity
8.Waterproof, fireproof, anti-corrosion, anti-magnetic, environment friendly and non-radiation.
9.Stable structure and never deflects, good conductivity.
10.Recycleable and economical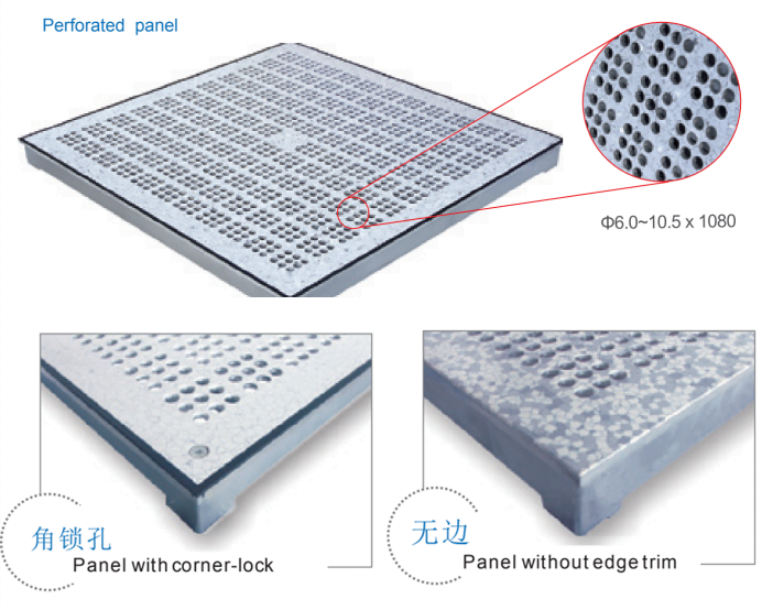 Perforated panel
AIST Aluminum Perforated panel is the industry's only air flow panel that allows adjustment in thickness to sit flush with the adjacent solid panels. The JYP Series has a free area of 10%~25% and comes with or without sliding dampers.
3.Aluminum Perforated Panel Application
Wide range All manner of computer room, network service room monitor control center, electronic workshop, clean room, dustlessness chamber etc, and occasions which require on antistatic and air conditioning.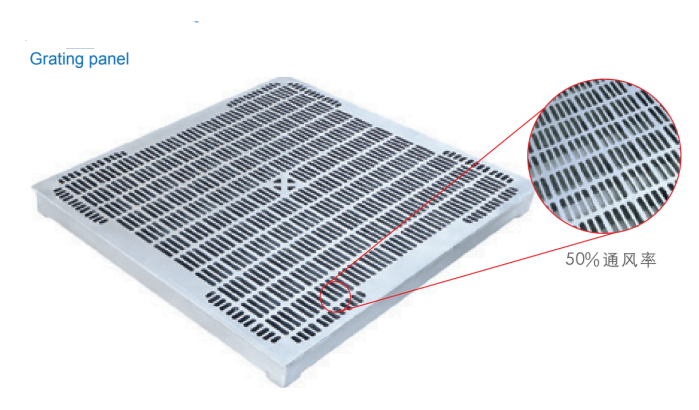 50% Aluminum Grating panel is widely used in clean rooms(e.g.top class air clean laboratory, semi-conductor work- shops andoperation rooms in hospital.)
4.Covering Finishes:
●PVC
●HPL
●Epoxy coating
●Ni-Cr plating
Aluminium perforated panel(55%)
This aluminum panel is designed to take heavy load and ventilation rate is as high as 55%. Sliding damper can be installed to the bottom the panel to meet air flow rate requirement of 0-55%. This panel could be installed with any of anti-static steel raised floor, anti-static calcium sulphate raised floor,high-density woodcore raised floor and aluminum raised floor.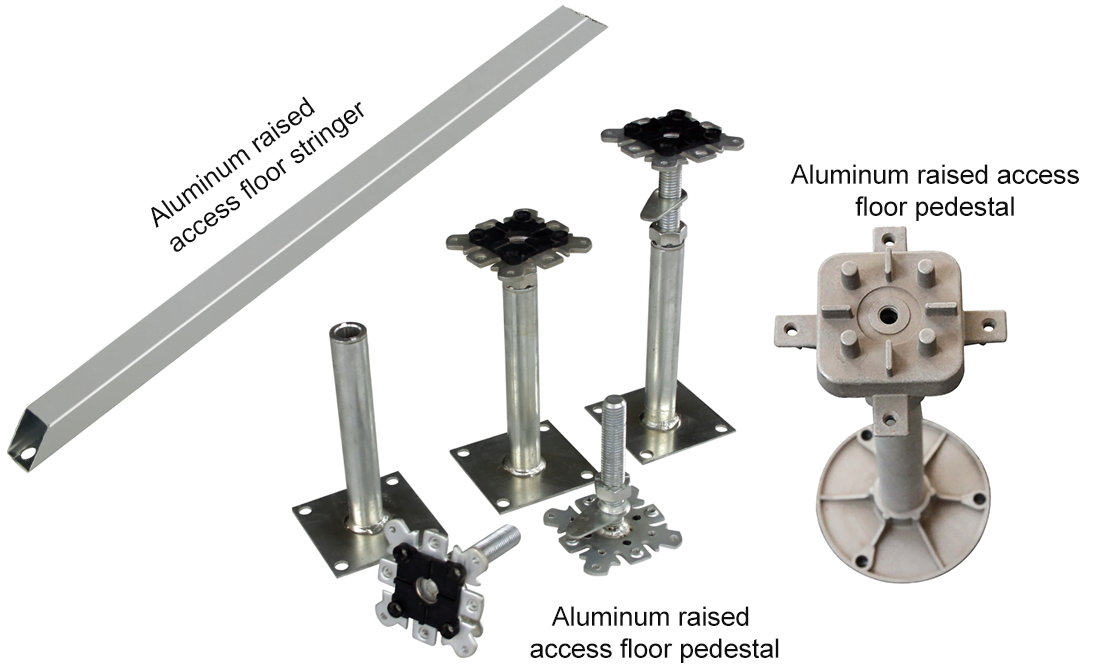 5.Technical paramter
International
Size(mm)
Fire

Performance

Concentrated load
Impact load

(N)

Ultimated load

(N)

Uniform

Load

(N/m2)

Rolling load(N)
LB
N
KG
10 times
100000

times

FS1000
600x600x40
A
≥1000
≥4550
≥450
≥670
≥13350
≥23000
4450
3560
FS1250
600x600x40
A
≥1250
≥5560
≥567
≥780
≥16680
≥33000
5560
4450
FS1500
600x600x40
A
≥1500
≥6675
≥670
≥1005
≥19892
≥34500
6675
5340
FS2000
600x600x40
A
≥2000
≥8900
≥906
≥1340
≥26700
≥46000
8900
8000