1.Ceramic Access Floor Application
Clean room, electronic device factory, telecommunication room, places where require antistatic and dustproof environment
2.Ceramic Access Floor Structure
By improving the traditional ceramic tile paving method, we are sticking the anti-static ceramic tile to Huili all steel or calcium sulphate panel. Comparing to other anti-static floor finish, anti-static ceramic tile is more durable, decorative, better fireproof, waterproof and abrasion resistance performance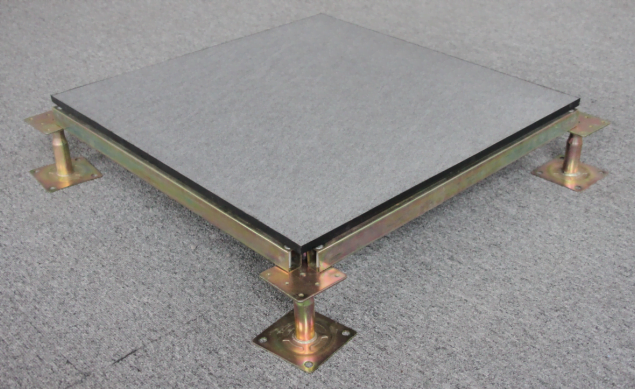 3.Characteristics
Better resistance against abrasion, longer service life
Excellent antistatic performance
Higher fire-proof grade as much as 1000℃
Flame retardant, dustproof, antiskid, antirust, antisoil, resistance to chemical attack
Imported glue, strong wearability, non-bubble, non-degumming
Class A flame spread and smoke development rating
All-steel pedestals provide excellent impact load performance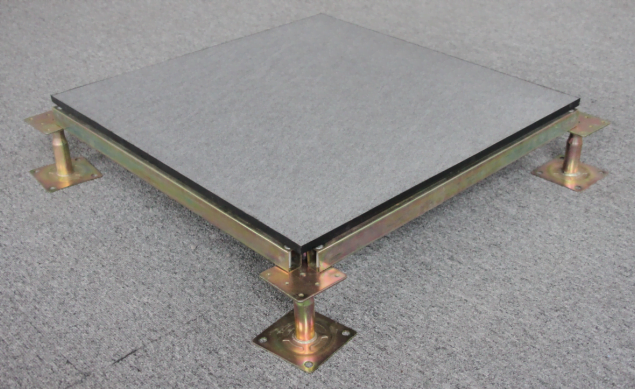 4.All steel ceramic raised floor
Bertasman Access Floor is the top manufacturer for raised access floors in China.
We have done this line over 12 years. And our products have passed CE, CISCA, MOB, ISO9001, ISO14001, etc.
We really welcome your visiting and ordering!
For the steel ceramic raised floor, it is composed of panels, pedestals, stringers and screws. The stringers and pedestals are vertically adjustable and screwed to form the stable bottom bearing. The panels are inlaid into a grid structure.
The top of the panel uses the good quality ceramic tile wih the thickness of 10mm.
And the four edge sides are with black conductive edge trim.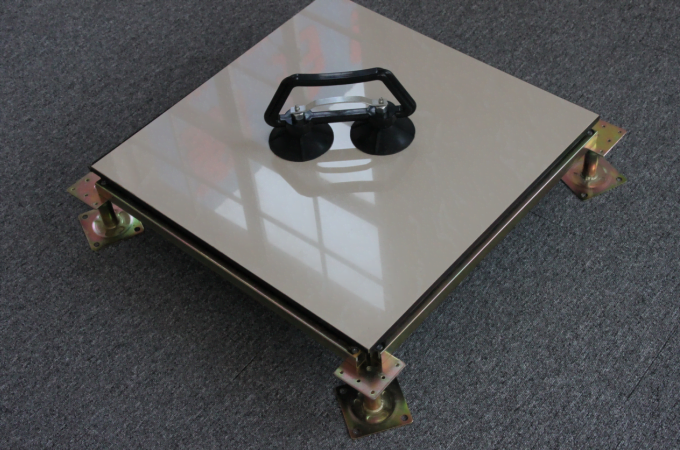 1) Type: SCP-C
2) Size:600*600*45mm or 610*610*45mm
3) Material constitution: Steel panel with light cement infilled
4) Surface: Ceramic tile
5) Loading capacity: 668LB, 800LB, 1000LB, 1250LB, 1500LB, 2000LB
6) Finished floor height:150mm~1500mm
7) Supporting system: Pedestals and stringers
8) Conductive resistance:1.0*105~1.0*106
9) Static dissipative resistance: 1.0*106~1.0*1010